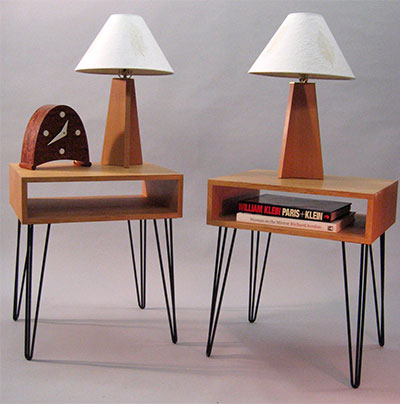 Welcome to Kent Odell Furniture ! I have over 30 years' experience in the San Francisco Bay area, designing and building fine furniture, accessories, and art pieces. I take pieces from concept to completion for private clients, and I welcome the opportunity to work with designers and architects seeking superior quality for their designs and their clients.
We offer consultation on materials, hardware and fabrication techniques, and can provide mock-ups, prototypes and other tools to help you realize your ideas. We're conversant in a wide range of techniques, from veneering with the latest vacuum technology to the carving of a Queen Anne ball-and-claw foot.
Materials are carefully selected and combined to enhance form; veneers are laid up to establish a rhythm that emphasizes the proportions of each piece. Every choice is made with an eye to the harmony of the whole.
In a less practical vein, I make toys and sculpture with a theatrical theme. Nutcrackers include Brunnhilde and her Valkyrie sisters-in-arms, Cyrano de Bergerac, Bottom from A Midsummer Night's Dream, and Hamlet and Yorick. I can design and build a nutcracker portraying a character of your choice. Toy theatres are topical, or fanciful: "The Bagdad Theatre," or "Mr. Bill at La Scala